In the ever-evolving world of video games, collaboration and support networks play a pivotal role in nurturing talent and fostering growth. Recently, we at GameRebellion announced our partnership with La Guilde de Jeux Vidéo, which is one such organization that has been making waves in the gaming industry.
Founded in 2015, this Quebec-based association has quickly gained recognition for its numerous contributions to the world of video games. In this article, we'll explore the manifold benefits of becoming a member of La Guilde de Jeux Vidéo which offers unparalleled visibility opportunities for studios of all sizes.Your brand can be front and center of their diverse initiatives!

Access to a Thriving Gaming Ecosystem
La Guilde du Jeux Vidéo serves as a thriving hub for the gaming community. It provides a connection for game developers, artists, writers, and other professionals to come together, collaborate, and learn from one another. This ecosystem fosters creativity and innovation, making it an ideal place for aspiring individuals to network and grow within the industry.
One of the standout features of La Guilde is its commitment to professional development. Members gain access to workshops, seminars, and training programs led by industry experts. These resources can help individuals sharpen their skills, stay updated with the latest trends, and gain a competitive edge in the job market.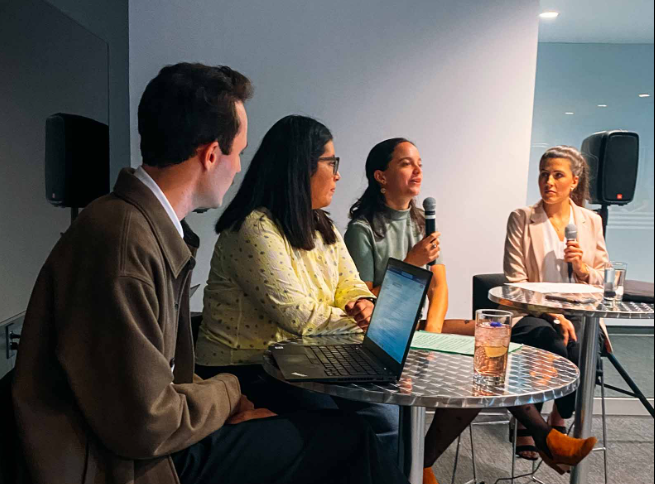 La Guilde du Jeu Vidéo Seminar - Practices in Diversity, Equity and Inclusion adapted to the video game industry 📸: @La Guilde du Jeu Vidéo du Québec
Networking Opportunities
Building a career in the gaming industry often relies on connections and relationships. La Guilde provides ample opportunities for members to network with professionals, potential employers, and like-minded peers. Networking events, conferences, and meetups organized by the guild create an environment where valuable connections can be established.
La Guilde is a powerful advocate for its members. It represents their interests and concerns to industry stakeholders, government bodies, and the public. This advocacy ensures that the voice of the gaming community is heard and considered in decisions that impact the industry.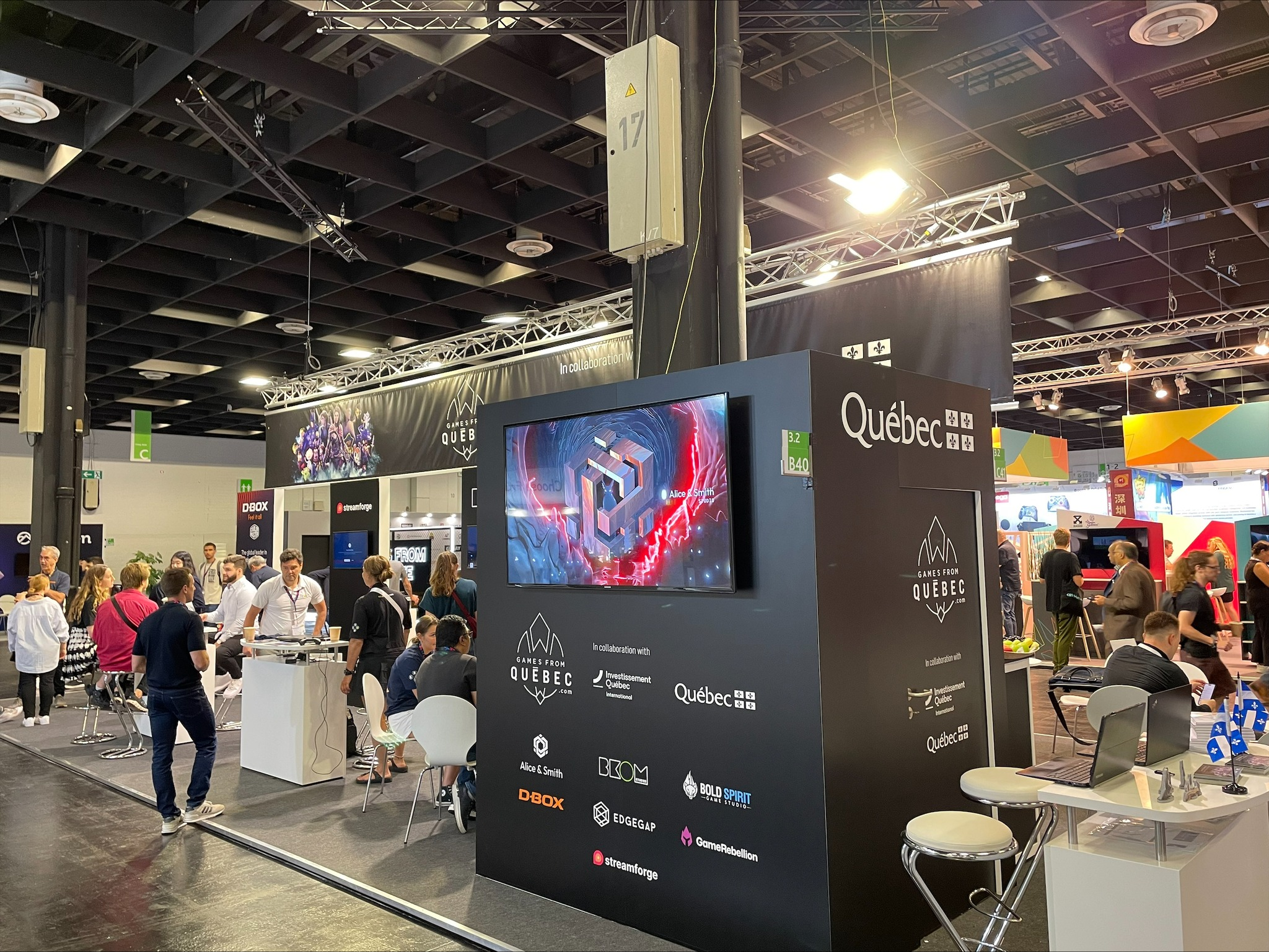 La Guilde du Jeu Vidéo du Québec's Organized Québec Representative Booths at the B2B Global Event: Gamescom 2023 - Germany, EU.
Financial Support
La Guilde continues to deliver in financing, including grants, scholarships, and funding opportunities, to assist members in pursuing their projects or education. This support can be a game-changer for game developer studios, students, and professionals looking to take their careers to the next level.
While being a part of La Guilde de Jeux Vidéo, the partnership provides members with access to valuable industry insights and market research. Staying informed about industry trends and consumer preferences is essential for making informed decisions in game development and marketing.
Diverse Promotional Support and Exposure in the Gaming Community
The gaming industry thrives on diversity and inclusion, and La Guilde is no exception. It welcomes individuals from all backgrounds, fostering a rich and diverse community where unique perspectives are celebrated.
This diversity often leads to more innovative and inclusive game design. Members of the guild benefit from increased exposure and promotional opportunities. It often showcases the work of its members, helping them reach a broader audience and gain recognition for their talents and contributions.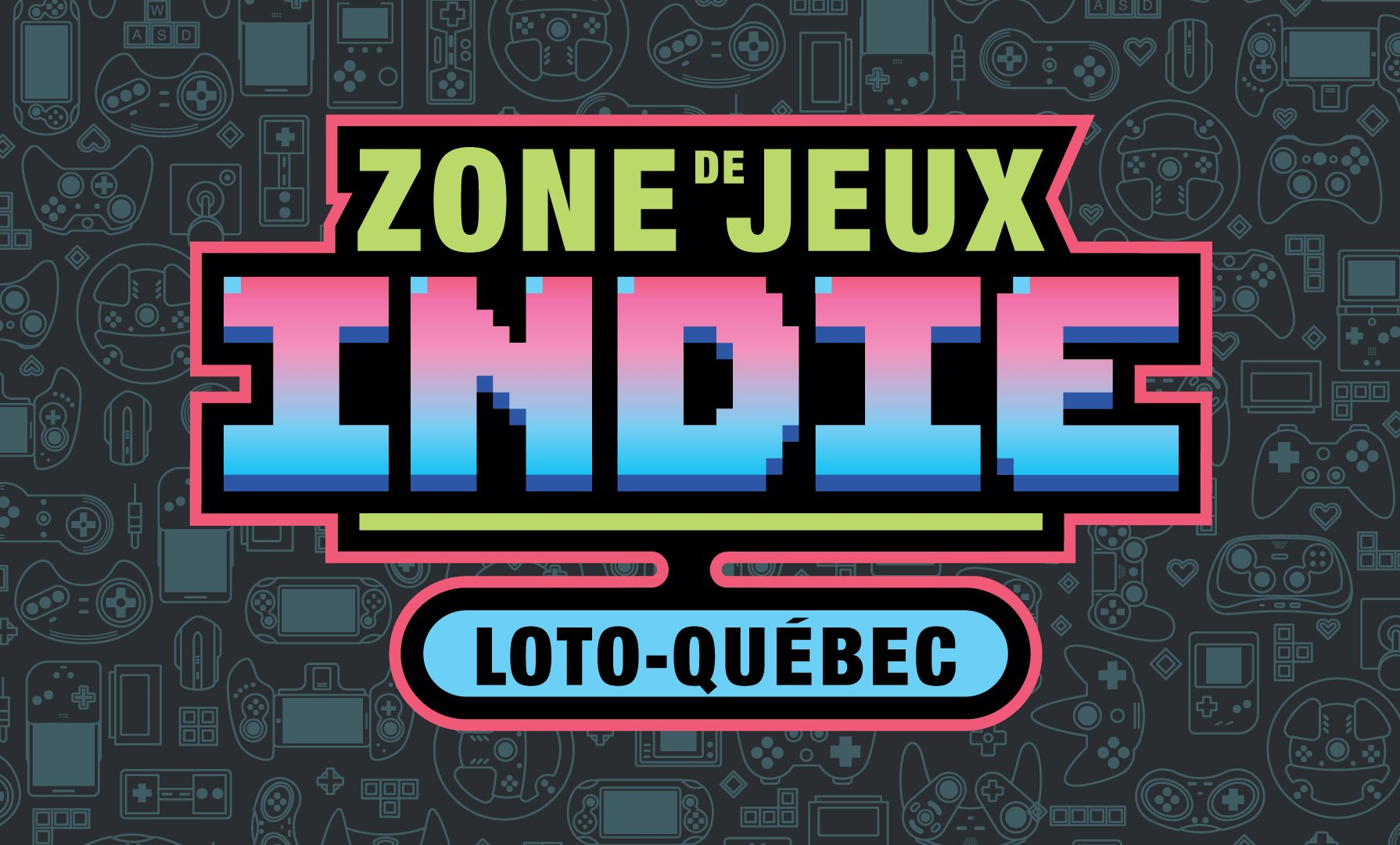 Zone de Jeux Indie - Espace de partenariat avec Loto-Québec dédié aux sorties des studios indépendants à venir, présenté au public lors des conventions annuelles à travers le Québec, telles que Comicon et Megamigs.
How can you get Involved with La Guilde de Jeux Vidéo?
Working with La Guilde de Jeux Vidéo is a valuable investment for anyone looking to establish a career in the gaming industry. Here are some ways that you can get involved with the guild!
Understand Your Needs and Goals

It's essential to understand what you need from the organization, and the goals that you are aiming to achieve with them.

Building Contact Connections in the Industry

Reach out to the guild's leadership or decision-makers. You can typically find contact information on their website or social media profiles. Alternatively, you might attend their events and network with members to establish connections.

Flourish with The Quebec Video Game Guild
Partners join the Guild to provide unmatched and necessary expertise to members. In doing so, you help amplify the presence of the Quebec video game community.
"The Guild establishes partnerships with service providers that have unique expertise that can help support and accelerate the development of studios." - Timothy Jay Allard, Head of Member and Partnership Relations
Remember, building a successful partnership takes time and effort. It's important to establish a positive and beneficial relationship with the guild. Be transparent, support them, and commit to helping them achieve their goals within the Quebec gaming community.
Every member has a unique story, and the Guild values these individualities. By growing alongside them, you not only contribute to your own success but also strengthen our vibrant Quebec video game community.
The Guild ensures that each member evolves at their best, grows, and thrives prosperously in the video game field.
Joining the Guild grants you access to a myriad of resources, tools, and advice tailored to your needs. Your success and well-being are a priority, so it's crucial that you fully leverage the opportunities offered to enhance your presence and impact in the industry.
Whether you're a seasoned professional or a newcomer to the field, the benefits of joining this flourishing community are clear.
By working with La Guilde, you're not just supporting an organization; you're fuelling the dreams and aspirations of countless gamers, developers, and enthusiasts. You're contributing to the growth of an industry that thrives on innovation, collaboration, and the relentless pursuit of excellence.
It isn't just about business; it's about being part of a dynamic movement that's shaping the future of gaming in Quebec and beyond. It's about joining hands with visionaries who understand that in the world of gaming, possibilities are limitless, and together, we can turn those possibilities into realities.